photos of humans by umans
Photo Blog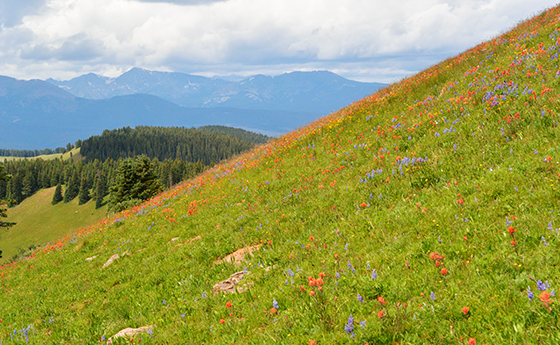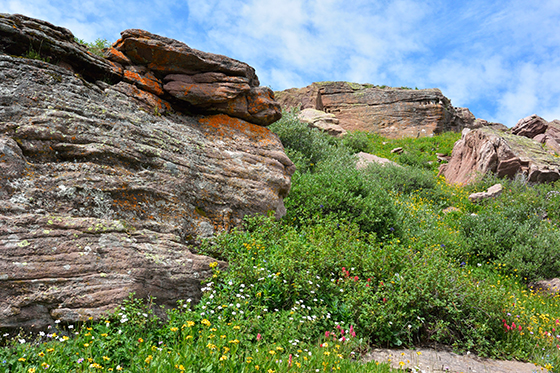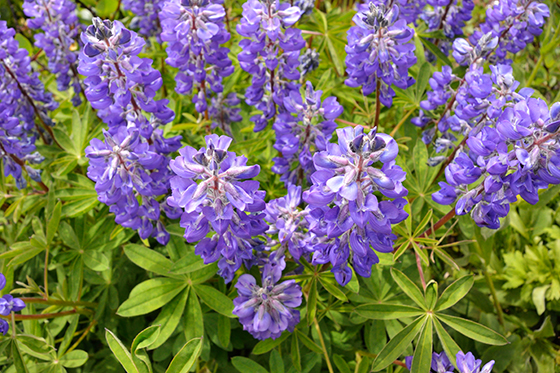 Last week found us hiking a mountain trail near Frisco, Colorado. It was a cloudy day with short moments of sunshine that changed what we were drawn to photograph. The wildflowers were a total surprise. The colors were spectacular, so many different hues. Maybe this is what inspired John Denver to write Rocky Mountain High….
It's always an enjoyable day photographing the kids of AGYP. The portraits are my way of honoring the work these teens are doing to stay out of the courts and jail. I am impressed by their spirit and hope they can accomplish their life goals and dreams. Over the past years this annual shoot has allowed me to search the Lower East Side for new locations near the AGYP center. The pictures were taken down the block at La Plaza Cultural, a community garden on 9th Street and Ave C (Loisaida Avenue). This piece of New York was carved out of a vacant block by a Latino group called Charas in 1976. The community fought hard over the ensuing years to keep the developers away. La Plaza was preserved in 2002 in a legal settlement with the city that saved many gardens. This little oasis in the Lower East Side was an appropriate setting to photograph the kids since AGYP is an oasis in juvenile justice system. Offering the courts a choice instead of detention, AGYP is there, counseling, training, educating and assisting in employment opportunities for youth from the Lower East Side and East Harlem. It costs about $210,000 a year to put a kid in a New York City juvenile detention center for a year, and only 20% remain crime-free when they get out. It costs only $3,400 a year to keep a kid in the Andrew Glover Youth Program, and more than 90% of program graduates never commit another crime.
I had the pleasure of working with Martina Arroyo, 3 years ago for Opera News Magazine.
On December 8th, 2013 she was honored at The Kennedy Center by President Obama along with Herbie Hancock, Shirley MacLaine, Billy Joel and Carlos Santana for their lifetime contributions to the arts in America. The broadcast of the Kennedy Center Honors will be shown on CBS, Sunday Dec. 29th at 9 PM (EST).
In addition to the celebration of each honoree by peers there is a short film on the life of each artist. The Kennedy Center Film office contacted me for pictures of Martina. After sending them a selection of images they were excited to use 32 images as a flip book in the short film they produced on Martina's life. These still images now seen as a part of the film illustrate the wonderful effervescent personality of an extraordinary person. If you watch the show you will learn how a young Harlem girl grew up to become a world renown opera singer. The audio is of her singing with Placido Domingo from Verdi's, Un Ballo in Maschera.
Meet Suzanne Tick an impressive creative and friend. I have know Suzanne for many years and possibly you have too. Perhaps not directly but through her work that brings warmth and comfort to our homes, offices and public spaces. Maybe you saw her art hanging at The Cooper Hewitt Museum or at a gallery exhibit where she wove thousands of discarded dry cleaner's hangers into a sculpture. Suzanne currently runs a NYC design studio specializing in material design, product design and development.
I spent part of a day with her in her East Village offices in a wonderful building where the basement has a loom for her weaving and the ground floor and first floor her offices. It's a very active studio between deadlines for carpet design and fabric design. Suzanne was a joy to have in front of my camera. This is why I love what I do, on any day, I am able to walk in and experience other peoples lives.
Always on the go traveling the world for philanthropy and work, she still finds time for her weaving. A recent paper wall hanging was made from recycled office papers woven like a shag rug that she calls, "Pulp Fiction". Visit her website to see samples of her work and art.
I just returned from Whitefish, Montana and my yearly trip to go fly fishing. One of my best friends and I fly in and meet his son, who just happens to be a local fly fishing guide. We fish, camp out and party. This year we explored the North Fork of the Flathead River and the Thompson River. The picture below is the Flathead River from our camp site. The rains came in that night so we moved on to the Thompson and fished for 3 days on the upper, lower and middle sections of the river. It's a stream that cuts through the mountains with lots of grass lands. We are always joined by Tully who watches out for us. One of our fishing friends happened to get married the weekend we arrived and I was on hand to capture my first Montana wedding. That's Stillwater Lake in the background. I love this state at any time of the year. By the way the picture of Tully has Glacier Park in the background which is closed since Congress can't get their act together.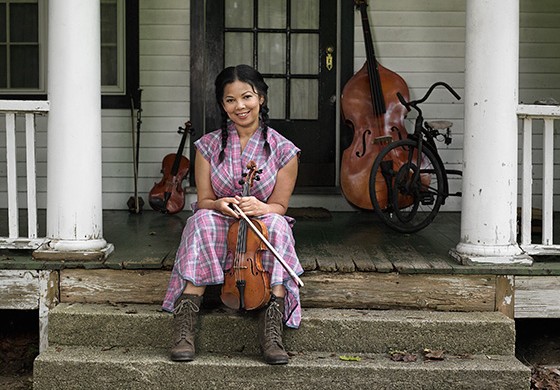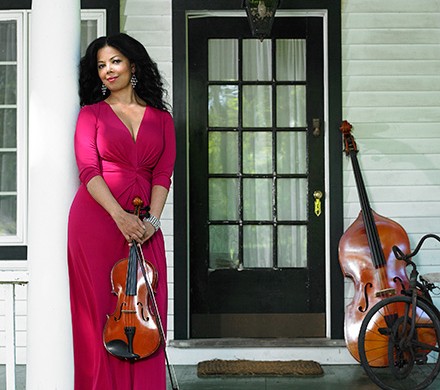 Meet Sonya Robinson, jazz violinist and violist. I can't wait for the upcoming release of her new music that has some country and a mix of sophisticated jazz. We came up with the concept of using the same location with two different looks for her upcoming CD. The third photo is a modern day homage to Pam Grier's 1970 look. Many thanks to Karen Sherwood who found the clothes and Chuck Jensen for the hair and make-up. My wonderful neighbors also lent us their porch. A great way to spend a day.
The sun and heat last week was oppressive in NYC but with the help of my crew and cooperative subjects we were able to still shoot on Thursday for this years campaign. The pictures don't show the 100 degree temperature, it's seems like an oasis. Pastor Phil from Trinity Church on 9th St and Avenue B, let us use his roof for the shoot. Many thanks go out to him and his organization for their support. We had lots of cold water and good will from our volunteers. These portraits get used for the annual gala invitation, gala program and posters at the event. Please join us in October at Chelsea Piers for the gala or donate to an organization that really goes to bat for the youth of our city.
Over the years, it has been a pleasure to get to know the youth in the program and see the progress they have made through hard work. To see more of my images from the past years go to the AGYP website. Thank you to all who helped make this years pictures happen.